Staff
Our Team
Craig Abla, Certified Public Accountant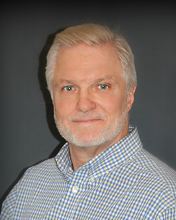 Craig Abla is a graduate of Oklahoma Baptist University. After graduation, Craig spent several rewarding years in the field of education. He became a CPA in 1993 and opened his own accounting firm in 2003.
Craig's special areas of interest within the firm are: small business formation and consulting; physician and nursing home accounting, cost reporting, and taxation; and accounting issues unique to clergy and church reporting.
He is a member of the AICPA, OSCPA and serves on the Board of the Oklahoma School for the Deaf Foundation for Excellence. He is a Board Member and current Treasurer of Missions Revival, Inc.
Craig thoroughly enjoys spending as much time as possible with his family. He and his wife Donna have six children and fifteen grandchildren.
Robin K Jolly, Certified Public Accountant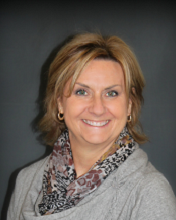 Robin K Jolly, CPA is a shareholder and full time managing member of Abla & Jolly CPA, PLLC.
Robin is a graduate of the University of Oklahoma and subsequently passed the certified public accounting accreditation in the State of Oklahoma. She also holds a Series 65 investment license in the State of Oklahoma. She began her practice in 1989 and has more than 31 years experience in public accounting. Robin is involved with all aspects of the firm's accounting but specializes in income tax preparation and planning, particularly agricultural issues involving horses and cattle, and small business.
Robin has been involved with the AICPA, OSCPA, AQHA and NCHA and serves as the current Treasurer of the Board of Directors for the Sulphur Chamber of Commerce.
Robin is married to Steven and has three grown children: daughter ,Tiffani and husband Aaron; daughter, Jantzen and husband Shawn; son, McLane; and one granddaughter, Dylan Kate and one grandson, Axl. In her spare time she enjoys riding cutting horses, running, sports, teaching Christian financial principles, and any activities with her kids.
Audra Grinstead, Staff Accountant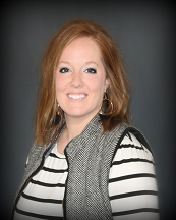 Audra is employed part-time for Abla & Jolly CPA, PLLC handling, primarily, bookkeeping and payroll reporting for numerous clients. Audra got her start in the field of accounting in 2006 with her father, Craig Abla. Prior to the formation of Abla & Jolly CPA, PLLC, Audra served as office manager for her father's (Craig Abla) accounting firm from 2006 – 2013. Audra and her husband, Bart, have one daughter, Hadley, who is one. Audra enjoys spending time with family, gardening, canning, and photography.